Life seems to have been very busy recently. Managed to get my teapots and cups off to Scotland and then a family of 11 pots off to Cambridge. Am now back into restocking and trying a new system of 'decorating as I go' rather than having loads of thrown ware swathed in plastic waiting to be decorated. It's as much a question of workshop space as trying something new.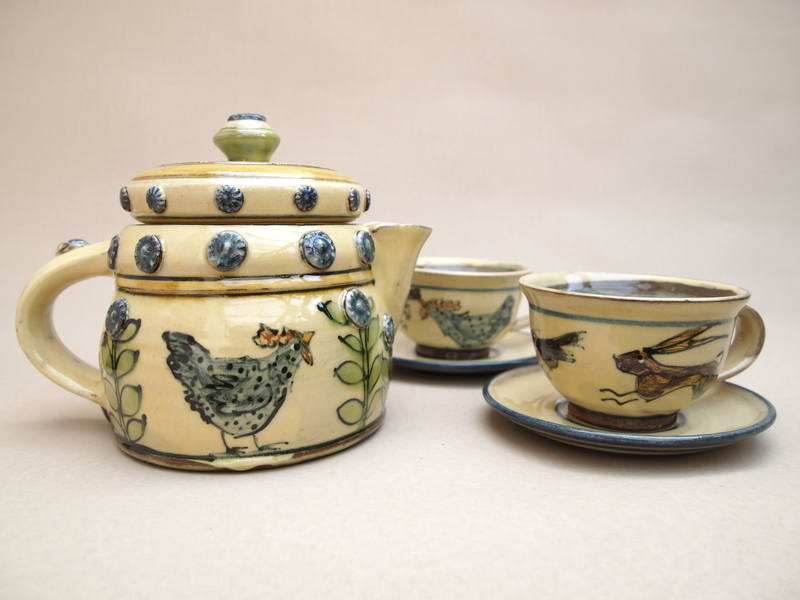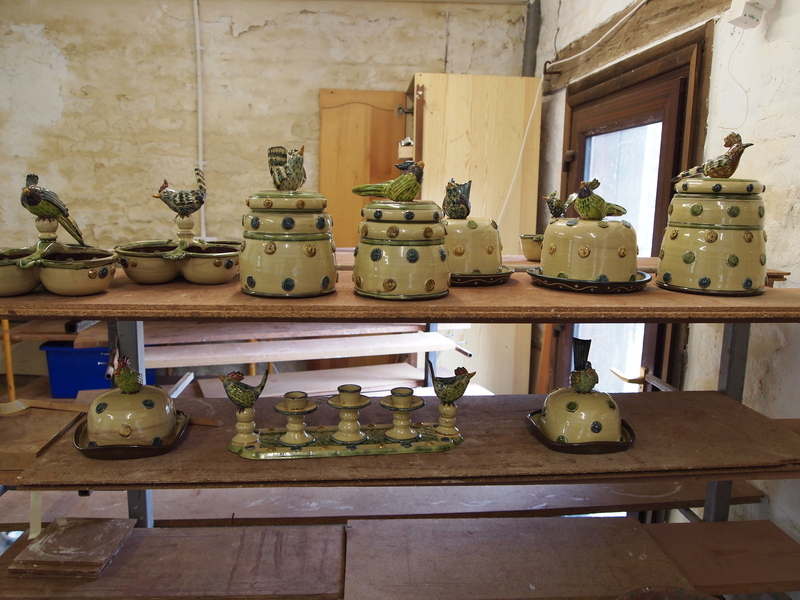 ↑ Pots for Scotland ↑ Pots for Cambridge
Have finally got my act together and done a page on this website for the Stamford Market - so that is 1 less job to do, although jobs on that front are just going to keep multiplying until it's all done and dusted. Am most worried at the moment about getting all the posters and flyers out to the potters so they can get them out to their mailing lists. How to get the word out that it's happening so that people come throuth the door? The 6 million dollar quetion.
Had a great day on Wednesday. Went down to London to the Hockney expo and then to a matinee of 'The Ladykillers'. Had mentally prepared myself for the hoards of peop;e at the expo and in fact it was fine. I think my yardstick for a crowded show is the Grayson Perry one where people would hog the cabinets. At least people have to stand back to view the pictures so we all got to see them. Like the Perry expo, the Hockney one seemed to me a lesson in thinking big, being blooddy-minded with following your vision, and if it's done with conviction your vision can change the way people look at the world. Sitting on the train going home I really enjoyed the Fen landscape. All those skeletal trees within days of exploding into green. Wondering what Hockney would make of the black fen soil and the silver birch trees of Holme Fen wood. Very inspiring.
The Ladykillers was a cracker. So many corking lines. I wish I could remember more. I could easily watch it again to catch the bits I missed and just to relish the script. All the actors were really good. Peter Capaldi and Ben Miller seemed to be having great fun in it. As was Sophie Thompson in 'She Stoops to Conquer', the last of this season's NT live link-ups which I saw last week at Stamford Art's Centre. Will have to wait until autumn now for the next season.
Must end now and go and do another late night sketch. The penulimate one. Hurrah! Happy Easter!