Deep and crisp and even
Posted on
Just in from a late dog walk. Orange sky, dusky light and hares running in the snow across the winter wheat fields. Feel like a michelin woman with my upteen layers on. Did I mention it is mega cold here? Holbeach, not far from here was the coldest place in the UK last night at -15°C. If this was a ski resort people would be raving about the powder snow. Totally inappropriate for East Anglia where we've got no hills and rely on the West of the country to take the sting out of all bad weather and leave us to bumble on in our state of clemency and semi-drought.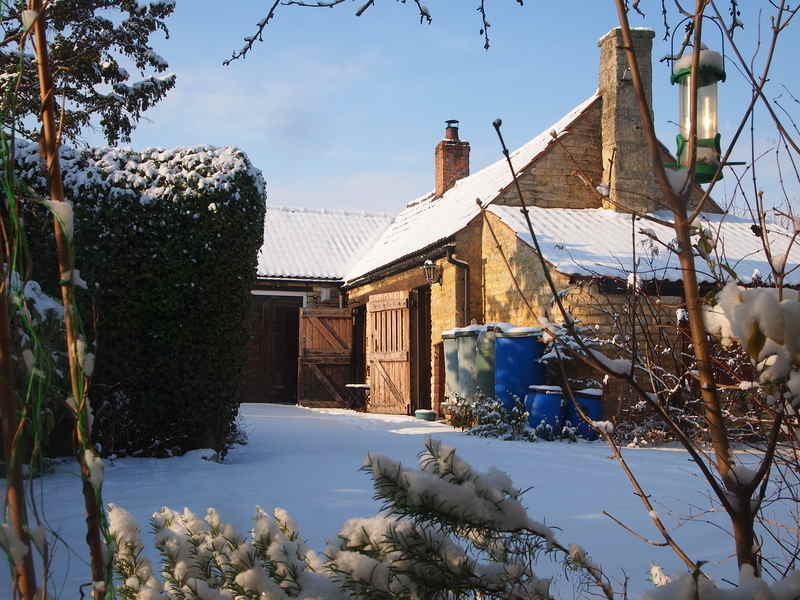 But it is very pretty. Even though the water's frozen up in the workshop and the chilblanes are back on my toes.
Am still in a throwing phase in the workshop. Have been throwing lidded jars and teapots. Have not put my mind to teapots in years but am taking part in an exhibition at the end of March in Larks gallery, Ballater, Aberdeenshire, that requires one. At the moment my teapot might end up as an adapted lidded jar, i.e., adapted with a spout and handle. Is it awful to say that though I am a potter and own many lovely ceramic teapots I actually use a metal one myself?
Went to a brilliant National Theatre link up at Stamford Arts Centre this week. The play was 'Travelling Light' starring Anthony Sher. Had read no reviews and hardly knew what I was going to see but it was great fun. Good acting from all the cast, intriguing stage set and gripping story. We're so lucky that NT Live is shown at the Arts Centre. The next transmission is the Comedy of Errors with Lenny Henry. Should be good.