Hail, midges and disappearing frogspawn.
Posted on
Feel like I'm breaking 'radio silence' after months of avoiding this but, as it's raining outside and my nose is going for an all out drip-fest on the cold front, it seems like a good time to catch up. Once done at least it will be one less thing to burden my guilty conscience.
How to sum up 10 months?
I will start with a visual summary of the summer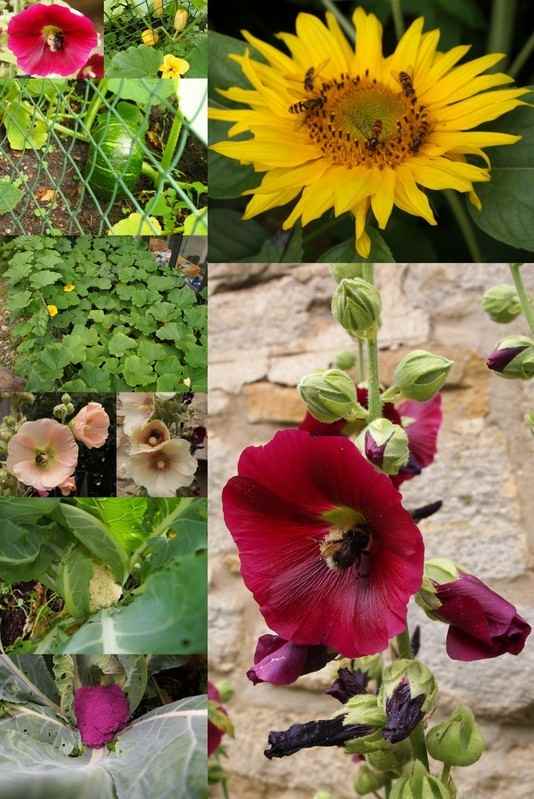 I think that about sums up the garden.
On the potting front Rufford, Art in Action and Potfest in the Park were all really good and I'm delighted to have been accepted back into them all again this year. Hurrah!
I completed 2 major commissions last year for two local churches. I made 2 wall plaques; The Ascension for Castor village church and The Transfiguration for Marholm church. They are both commissioned in memory of Bishop John Mantel. I had to really push myself into unknown territory to make them.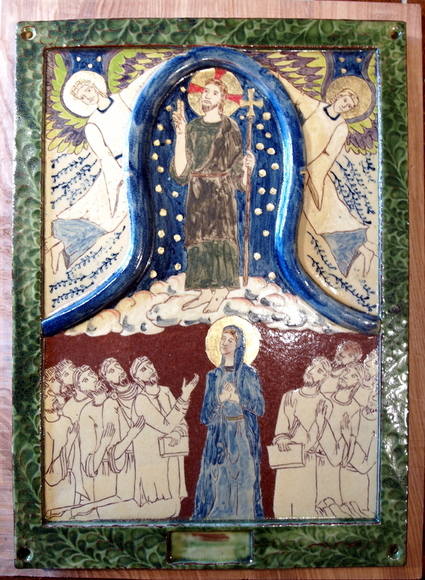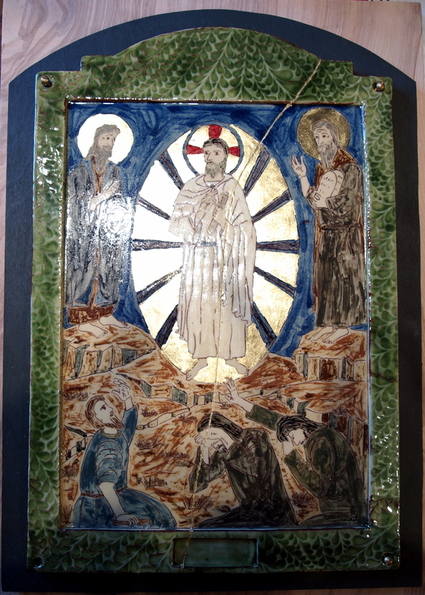 Autumn and the lead up to Christmas were the usual blur of all out pot production for exhibitions, wholesale orders and the annual show at my sister's in Leeds. Followed by the annual allergy to work and reluctance to return to the workshop in January.
Have made an immensely slow start to the year. Have been making the bird pieces but have laboured over them and must now pull up my socks and get production throwing. the year is running away from me already and we're only 3 months into it.
Have assembled an interesting collection of potters for the Stamford Pottery Market on 4th & 5th May. Quite a few potters from previous years are taking a year off so I've been able to get 6 new faces in. Have even started up a facebook page for the show. www.facebook.com/StamfordPotteryMarket .I still believe in the printed word though and hope to collect the posters and cards from the printers this coming week and get them posted off before the post goes up. That will be another weight off my burdened conscience. Here's a taster.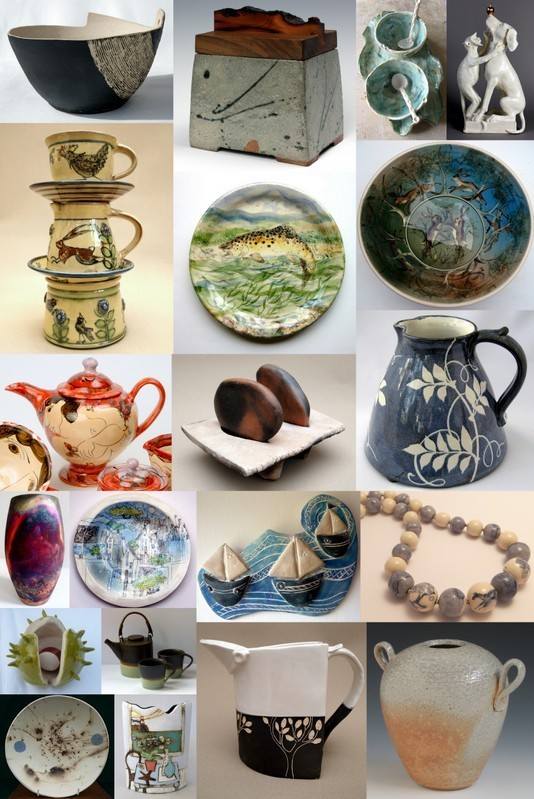 So that's about it on the potting front. I'm sure there's more but a lot of it was probably quite dull.
MISCELLANEOUS SOUNDBITES AND VISUAL DELIGHTS
Very strange dogwalk today. Waited for a hail shower to stop before we went out. Had to walk through swarming clouds of midges by the hedgeside. Got caught in another couple of hail showers and discovered that most off the frogspawn has disappeared. Very curious.
The rape will soon be in full flower. Quite a few farmers have chosen to do spring sowings as the land was so waterlogged before Christmas. They've now got to bust through a hard crust as the winds and sunshine bake the surface to concrete.
Have no comment to make on the winter Ashes series.
Have 2 points to make about Kevin Pieterson. 1) How many captains do you let another player force out? 2) Do the South African team have any regrets about letting him go and did it stop them attaining no.1 team status?
Am quite impressed with Graham Swann in the commentary box. Expected him to be bumptious but he was really very open and humble and able to laugh at himself.
The National Theatre Live link-up showing of War Horse was fantastic. Not a dry eye in the Stamford Art's Centre cinema.
My war with the mice continues. Will have to compost the remaining apples. Mice 1 Katherine 0.
That's all folks.